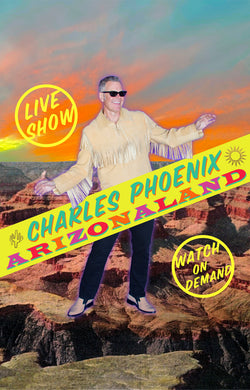 Arizonaland - WATCH ON DEMAND
Charles Phoenix Presents ARIZONALAND 
Watch unlimited for 10 days
Once you purchase your ticket you will receive an email receipt confirmation.
You will receive an additional email with your ticket link. If you do not see your ticket link please log in to your charlesphoenix.com account and click your order for the link.
The show is coming to you! Anywhere you can stream video or watch YouTube via cell or internet service is where you can watch the show!
Please feel free to contact [email protected] for any questions.